Elaine's Healthy Life Recipes
Do you fancy mayonnaise?
Yes we know how busy you are, and how easy it is to pick up a jar of mayonnaise at the supermarket. But wait! Have you ever read the ingredients?

KRAFT MAYONNAISE
ING
REDIENTS: Water, Modified Food Starch, Sugar, High Fructose Corn Syrup, Vinegar, Soybean Oil, Salt, Cellulose Gel, 

 Natural Flavour, Artificial Colour, Egg Yolks, Xanthum Gum, Mustard Flour, Lactic Acid, Cellulose Gum, Phosphoric Acid, Vitamin E Acetate, Lemon Juice Concentrate, 
 Dried Garlic, Dried Onions, Spice, Yellow 6, Betacarotene, Blue 1, Potassium Sorbate and Calcium Disodium EDTA.
In case you're confused about some of these chemicals, please see Chapter Five, "Processed Foods" of Elaine's book, where you will discover the frightening truth about most of the ingredients in Kraft's mayonnaise.

For a healthy alternative, you may like to try the mayonnaise Elaine learned to make from her mother

,
 who was also a natural health enthusiast. It's easy to make, it keeps for weeks in the refrigerator, and it is inexpensive. 
ELAINE'S MAYO
1/4 tsp salt, 1/4 tsp dried mustard, heaped tspn honey, 1 egg yolk, 3 tspns lemon juice.
Blend these ingredients in the glass jar that you will use for storage, using a stick mixer.
Next, 
slowly
 pour in 250 ml of virgin olive oil – mixing as you pour.
Add 1/2 tsp water to stabilise.
Add extra lemon to desired taste.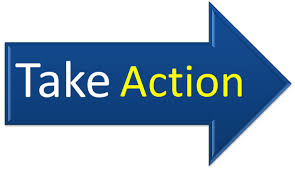 Cholesterol is not the enemy. In fact, if you do not provide your body with 
enough of the right kind of fats, your body will have to manufacture its 
own cholesterol. And remember, our bodies are a lot smarter than the food 
industry's hired gun scientists.
Elaine's Mini Ebook on "Fats and Oils" will give you the facts behind all the industry misinformation.  In order to maintain your health, shun all manufactured, oxidised, chemicalised products.
Looking for something yummy for your family? Remember that wonderful smell of ginger at holidays? After lots of experimenting we have found a delicious, healthful way to make a festive gingerbread.

Gingerbread 
à la Elaine

8 eggs
1/2 cup coconut oil
1/2 cup coconut milk
(To make coconut milk, blend enough coconut flesh with coconut water to make 1/2 cup milk)
1/2 cup unfiltered honey
1/4 cup molasses (optional)
1 tspn vanilla
7 tspn powdered ginger
1 tspn cinnamon
1/4 tspn ground cloves
1/2 tspn salt

Blend the above ingredients to create a batter, then add

2/3 cup sifted coconut flour
1 tspn non-aluminium  baking powder
and whisk throughly into the batter until there are no lumps. 
Then add 1 full cup of sultanas and mix through throughly. Mixture will thicken.

Grease 2 glass dishes throughly with coconut oil; we use two shallow pyrex dishes.  Divide the mixture into the 2 greased glass dishes. Bake at 350 degrees F (175 C) in a regular oven or use an Easy-Cook Turbo oven on 225 degrees, for 55 to 60 minutes.  Use a cake tester and if still moist on the inside you can flip it over and bake for a few more minutes. Remove from pan, and cool on rack.
 
Coconut flour and coconut oil are great for preventing and curing Alzheimer's Disease. Elaine's has made her Mini Ebook on "Alzheimer's Disease" available free when you order "Fats and Oils" only $3. 
Click Here to order.
Elaine also includes the following items in her diet.
LIVER CLEANSER
  Henry Bieler, MD, taught me how to make what I think is the best liver cleanser, other than adopting the Hippocrates diet. It is ideal for illnesses when fasting is not viable. It is known as Bieler Broth, but it isn't broth – it is a purée soup, and it goes down beautifully when people need to clean themselves out. It's also a delicious and healthful all-purpose soup at any time.
  All you need is an approximately equal amount of green beans, celery and zucchini, and enough pure water to cover. Cook until soft – not crunchy. The object is not to provide vitamins and minerals, but to relieve the liver of its congestion and restore it to normal function. The organic sodium and potassium in these vegetables is ideal for this purpose. Puree the cooked vegetables and all the water in a blender, and if the celery is stringy, press it through a sieve. Do not add seasoning, but  parsley may be added for flavour after cooking.  
  
Cellyte
Cellyte gives your cells and 
body the nutrients needed in 
order to function properly 
and keep you healthy.
Click here

 

Internal Nutrition
Internal Nutrition is a totally
organic, pre-digested, super 
food concentrate, with added 
elements that are designed to
be assimilated into your body
quickly and easily.
Click here


Maca 
100% Organically grown
Peruvian Maca Powder. 
Now includes 25% 
guaranteed Red Maca and 
Black Maca.
Click here
                      The above items also available in our Health Booster Pack. 
Click here.